If you think that Breckenridge Resort is all about skiing and snowboarding, think again! The resort center offers numerous activities for all ages and interests all seasons long.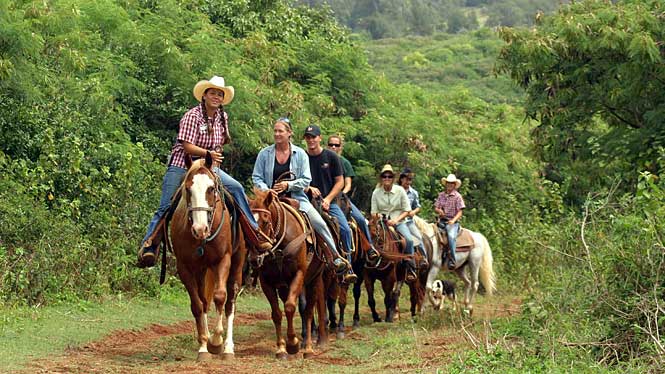 Whether you are looking to just do a simple hike around the beautiful scenery or take your kids to a fun park, Breckenridge Resort has the solution for your group.
One unique option includes horseback riding on the trails with Breckenridge Peak 9 Stables. This includes an option for a 1.5 hour trail ride or a dinner ride in the evening.
The resort also hosts a fun park called Peak 8 Fun Park tailored for the family who is looking for some fun in the summer mountain sun. The fun park includes a mountain roller coaster, alpine slide, 4×4 off-road tours, mini golf, and guided hiking tours. Getting to the resort is very easy; the resort offers a free scenic gondola ride close to Main Street with free parking. Also, new this year, guided mountain biking tours and lessons. The resort has more than 10 trails with varied difficulty good for the whole family.
After a fun day of being outside at the fun park, out on the trails biking, or riding horses; unwind with some great cuisine at the nearby restaurants. These restaurants offer BBQ, burgers, hot dogs and much more! If the outdoors don't fit your needs, check out the Alpine Spa where you will receive a variety of soothing massages while the rest of the group is out enjoying the variety of activities the resort center has to offer.
Come and enjoy the remainder of summer at the Breckenridge Resort. Once the temperatures drop and the snow starts falling, get ready for a great season of winter activities.