Spend July 4th in Breckenridge
June 23rd, 2015
Colorado is known for its world class skiing during the frigid winters and it's endless activities over it's sunny summer months. Once the snow melts the Rocky Mountains births a whole new set of activities ranging from whitewater rafting to mountain biking to hot air ballooning. Breckenridge, Colorado is a small quaint mountain town where you have the opportunity to experience everything Colorado has to offer. With the snow on the decline and temperatures reaching the 70's, now is the time to come out and see all of Colorado's beauty. Breckenridge also offers many summer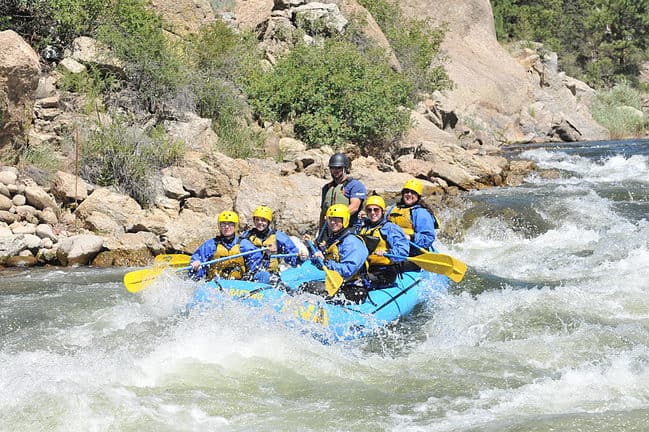 festivals, the days surrounding the 4th of July is a time you won't want to miss out on. Spend July 4th in Breckenridge and experience any number of the holidays various festivities.
The weekend starts early with the 15th Annual Street Art Festival as well as the 32nd Annual July Art Festiva,l both taking place on July 3rd-5th on Main St. You will see over 100 artist displaying art ranging from live graffiti to jewelry and sculpting. After checking out the art fest you will need to pick and choose between the large amount of activities taking place on the 4th. In the morning join us on the Independence Day 10k Trail Run or spectate the Firecracker 50 Mountain Bike Race as all 800 riders zoom through Main Street Breckenridge and kick off our annual parade starting at 9:30 A.M. After the parade grab some lunch
at any one of the exquisite eateries right on Main St and get the kids ready for old time water fight on Main St. hosted by the Red, White and Blue Fire Department. If you didn't bring the kids this trip head over to the Riverwalk Center after lunch for a free concert performed by the BoDeans. Don't get too exhausted as the town's firework display begins at a prompt 9:45 P.M. and is viewable from just about anywhere in town.
After a long weekend of street festivities and sun burns stop by AVA's Idaho Springs outpost on the way to Denver for full or half day adventures of white water rafting or ziplining right on Clear Creek. If you don't want to miss out this 4th of July in Breckenridge we recommend booking at least three weeks in advance. To everyone not able to join us in Breckenridge this 4th of July have a great holiday weekend and stay safe while enjoying your weekend festivities.