Summer is in full swing here in the mountains with blue bird skies, temps in the 80's and the usual twenty minute thunder storms in the afternoon. Now that the weather is getting warmer and warmer here is the mountains the boundless number of summer festivals and parades have begun. The towns of the Rocky Mountains have always been known for their inviting and quaint mountain charm and it is a trend that does not fade. For those uninitiated in the mountains here are some of the friendliest towns in the mountains and what they are known for.
The Rocky Mountains premier mountain town is Breckenridge, CO which is home to almost 3,000 acres of skiable terrain and numerous festivals year round which in Ullr Fest, Oktoberfest and Dew Tour. Breckenridge is known for its blower powder runs, lively downtown and endless summertime activities making it an ideal mountain town for visiting year-round. Another crowd favorite will be Salida, CO this town is not known to many outside of the state but in state this is the outdoorsy groups ideal vacation destination. Salida is home to FibARK the oldest and best whitewater festival in the world during the month of June typically during the high water season and provides visitors with world class whitewater and great live music. When Salida begins to freeze over and the heavy snow begins to fall in the winter months people shift there attentions to Monarch Mountain one of Colorado's best kept secrets during a powder day.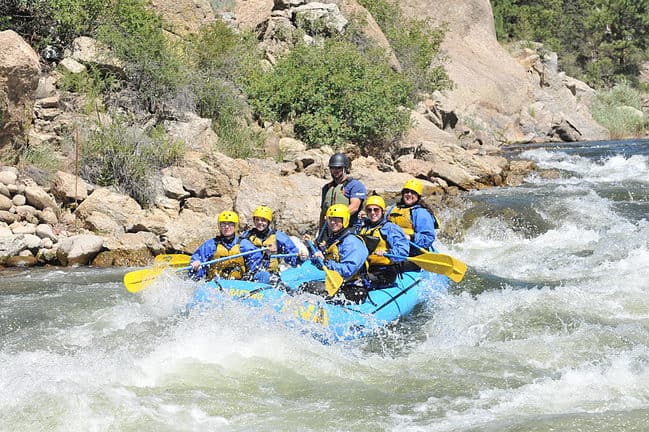 Regardless if you plan your visit over the summer months or winter months Colorado has an almost limitless number activities and quiet friendly mountain towns to put up your feet. For more information on activities to partake in and places to visit feel free to give us a call at (800) 370-0581.