Guide or No Guide: The Pros and Cons
March 29th, 2016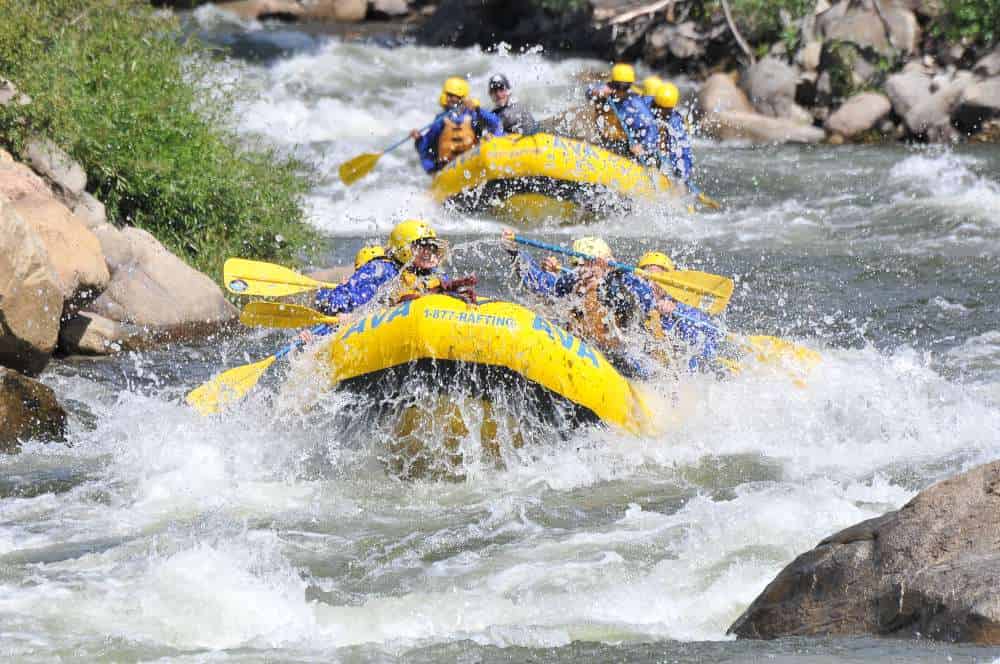 When preparing for whitewater season there seems to be a never ending list of things to and items to purchase. Constant gear upgrades and the seemingly endless amount of prep that goes into each trip can be annoying and very time consuming. With that being said commercial trips confine you to a set schedule that does not deviate and can put you in a boat with a mixed group where you may not know or trust everyone's experience and demeanor. Here we discuss some of the pros and cons of deciding whether you go with the pros or trust yourself enough to man the sticks yourself.
This dilemma is all too familiar for the group who may be new to the area or are not the most experienced oarsmen. When I am considering going private and taking out a rental with no guide the three major things I consider are 1) Safety 2) Logistics 3) Price. Safety is really the biggest determining factor when considering going guide-less. If you are not 100% familiar with the section of river you are running, you are unsure of everyone in the boats ability, or you do not have additional people to go with I would consider going with a guide. As far as logistics go; if you are a single vehicle group, you will need a shuttle to either move your vehicle to the take out or have the shuttle move you and preferably your gear to the river put in.  If this is not an option I recommend a guided trip. Finally, even if you have logistics set and are swift water rescue trained with a solid group consider the price of private vs commercial trip. Oftentimes if they are within about $100-$200 of each other I would lean towards the commercial as it is virtually stress-free.
For more info on guided trips or rental gear here in Colorado feel free to give us a call at (800) 370-0581. For those who have everything they need for a trip we are also available for shuttle services. Have a great rest of your winter and we will see you in spring!