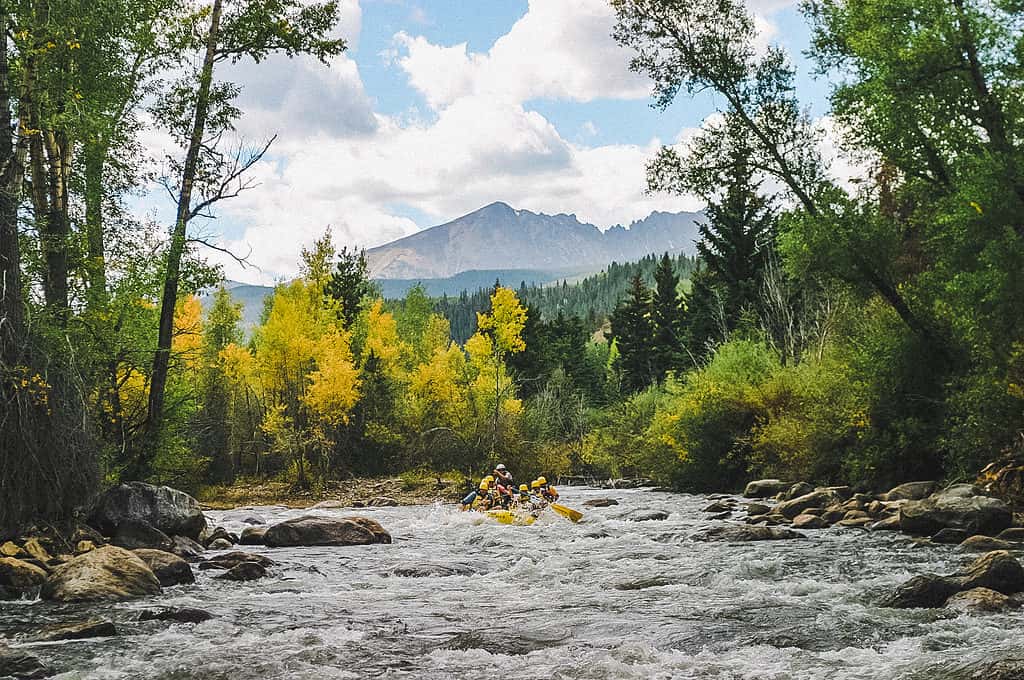 With the warm weather just around the corner it is time to start planning your summer rafting trip with the family. Now you must be thinking what all does this entail…
Should you rent a car? Should it be a day trip or an overnight trip? Any other activities other than rafting? What river should you raft? Here are some suggestions for planning that trip and giving you some answers as well.
First thing first, where should you go for your rafting trip? If you are coming to Colorado you must decide if you are coming for more than just rafting or rafting first, other activities second. If rafting is the main activity you should definitely head down to Buena Vista. It is going to have just about everything you would need.
If you want to do an overnight trip, Buena Vista is going to be fantastic for that. They offer a few overnight trips such as 24 hours on Browns canyon, a 2-day advance trip and for the more experienced paddlers a 3-day mild 2 wild. For all of these overnight trips just about everything is provided for you, except a sleeping bag and your personal items of course.
If a full overnight on the water is not what the family is looking for there is always the option of renting a cabin and "roughing it" in a more comfortable setting. The family could partake in a full day on the water or a half day and then possibly do some ziplining or even rock climbing.
So, for those families that choose to make their way to Buena Vista renting a car is a must! Buena Vista is a small quaint little town, where Uber and Lyft are far and few between, plus there are many other activities where having your own transportation is absolute must.
Now if you choose to come to Denver to have more of a city adventure, but are still looking for some awesome outdoor activities, then Idaho Springs is the place for you. The Clear Creek is a great river for all abilities with plenty of times throughout the day.
If you are a family with kiddos younger than 15 years of age then the gold rush is going to be the best for you then. It's a great class III section of the river that is great for those as young as 6 years old, for those that have the older kids 15 years old or older the upper clear is a great class IV section of the river and will be a bit more difficult, but by no means less fun.
For those family of experts there is the Lower Canyon section of the river, a very exhilarating Class V. In Idaho Springs there is also ziplining so you can add it to any 1/3 day or ½ day river trip. So, if the family wants to spend the day on the river they have that option too, by doing the outer limits ¾ day trip and you get to have an awesome BBQ lunch by the river too!
So, with these ideas on planning a summer rafting trip with the family be sure to check out www.coloradorafting.net for all of the awesome trips offered throughout Colorado.