Spring has sprung here in Summit County.  While there is still snow on the ground, it is definitely spring in the mountains.  Come up and see all the events that are going on in May.
The Men's Spring Fling Hockey Tournament is going on in Breckenridge from May 17th through the 19th.  Come watch local hockey players compete to see which team is the
best in Breck.  There are 3 divisions to watch; Men's Open, Intermediate, and Recreational.  This event is free to watch some come get your hockey fix during the race for the Stanley Cup.
-Memorial Day weekend in Vail is host to FEAST! VAIL.  FEAST! VAIL is a culinary celebration featuring excellent food and beverage from some of the best chefs that Vail Valley and the Front Range have to offer.  Events include a Steak & Bourbon competition, Pinot Boot Camp, and trail hikes.  For more information go to www.FeastVail.com .
-The River Golf Course at Keystone opens May 17th.  This is one of the best golf courses in Summit County with scenic views of the Rocky Mountains and the Snake River.  This will be as close as you can get to golfing on top of the Continental Divide.  Come visit the River Run Golf Course at Keystone and see what Rocky Mountain golfing is all about!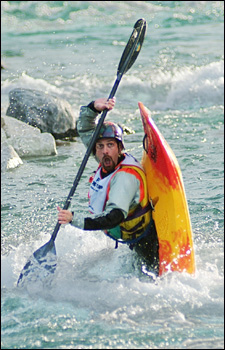 In Buena Vista there is a themed Whitewater Rodeo and Party to raise funds and awareness for the Arkansas River.  Events include raft guide rodeo, disco party, and costume contest.  The event includes free beer from Ska Brewing and giveaways and prizes from NRS.  Come out, have fun, and raise some money for the Arkansas River.