Kayaking is THE perfect way to spend summer days basking in the centennial states' spine-tingling scenes. You will find yourself adrift in river canyons made of rocky terrain, desert land, and thick forest. If you are looking for a place that is a one-stop shop for hitting bucket list yak-yak water one that cannot be overlooked is Breckenridge Colorado. There are countless places to dip your boat in just 45 minutes to 1 hour away from this arcadian mountain town. Water parks, natural running rivers, placid reservoirs, and huge lakes are surrounded by nothing but the country's most remarkable natural feature, the Rocky Mountains. With so many options it can prove to be a little challenging when trying to choose the right place. Hopefully, this gives you some great ideas for your next visit to the centennial states' nirvana for outdoor adventurists of all kinds, Breckenridge.
Glenwood springs is a cool 1 hour and 45 minutes away from Breckenridge. Aside from its other iconic attractions like Adventure Park and Hot Springs they also sport a man-made White-Water Park. This city has conquered the first ever built white water trail, containing its epochal standing G-WAVE built right into the river! Like rafting, the water intensity changes seasonally with the natural river flow. "Beginners" will want to visit JUL-AUG, and "Expert" kayakers are going to want to see MAY-JUN. Safety is first here and it is required that you use PFDs and helmets. Although this is a niche attraction it provides fun all year long to kayak enthusiasts. The park also has seating and picnic tables so you can watch people hang ten while you get some grub. 
The Eleven Mile Reservoir is 1 hour and 11 minutes away from Breckenridge, and just 1 hour west of Colorado Springs. This is one of the largest revisors in the state covering over three thousand acres. The lake is not really eleven miles long, but There is still plenty of room to be bothered with big boats while getting our yak on. Distant mountains keep a mystical eye on you as you make your way up and down the alpine coast.  This is the place for people that are still learning to kayak. You'll find yourself gliding over calm flat water and past many interesting rock formations. There are a ton of easily accessible camping and equipment gear rentals nearby making your visit one step easier. People far and wide favor this place due to its great breezy weather during summer days. There is a slight drawback to using this space; It is a source of Danvers Water supply so technically you are not allowed to swim here, but kayaking and boating are fine. 
Only 1 hour from Breckenridge the iconic Colorado River headwaters is one body of water that no kayak list is complete without mentioning. There are a variety of rapid levels passing by gigantic rock formations and valleys that are paradigmatic of what this river is capable of carving out over millions of years. People love kayaking this river because you can see wildlife at a safe distance as well as caves and natural springs along the way. Whether an expert or beginner the Colorado river has got you covered. This river is accompanied by an unmistakable goofy atmosphere of happy people that uplift your spirit contributing to being one of the happiest places to dip the yak near Breck. 
Click here for the best kayak, raft, and stand-up paddleboard rentals on the Upper Colorado.
Also, only an hour from Breckenridge is Colorado's prestigious Arkansas River. This is the most popular and unique river for kayaking due to its flow and length. This river boasts a gold medal fishery, torrential rapids, and peaceful stretches fed by snowmelt annually. Kayakers from all over the world come here to test their ability on 5 sections of the river. I hope you brought your kayaking pants because the Pine Creek/ Numbers section is by far the local's top pick when it comes to MAX thrills. You will float over continuous class 4-5 rapids featuring drop after drop down the steepest part of the river through boulders and tall canyons and thick pine forest on either side of the river bank. Browns Canyon is my personal favorite stretch and the most popular in the country. This National Monument features miles of continuous class 3 rapids full of great scenery leaving you with never-ending smiles. This place sure does live up to its name as one of the best whitewater kayak trips in the United States!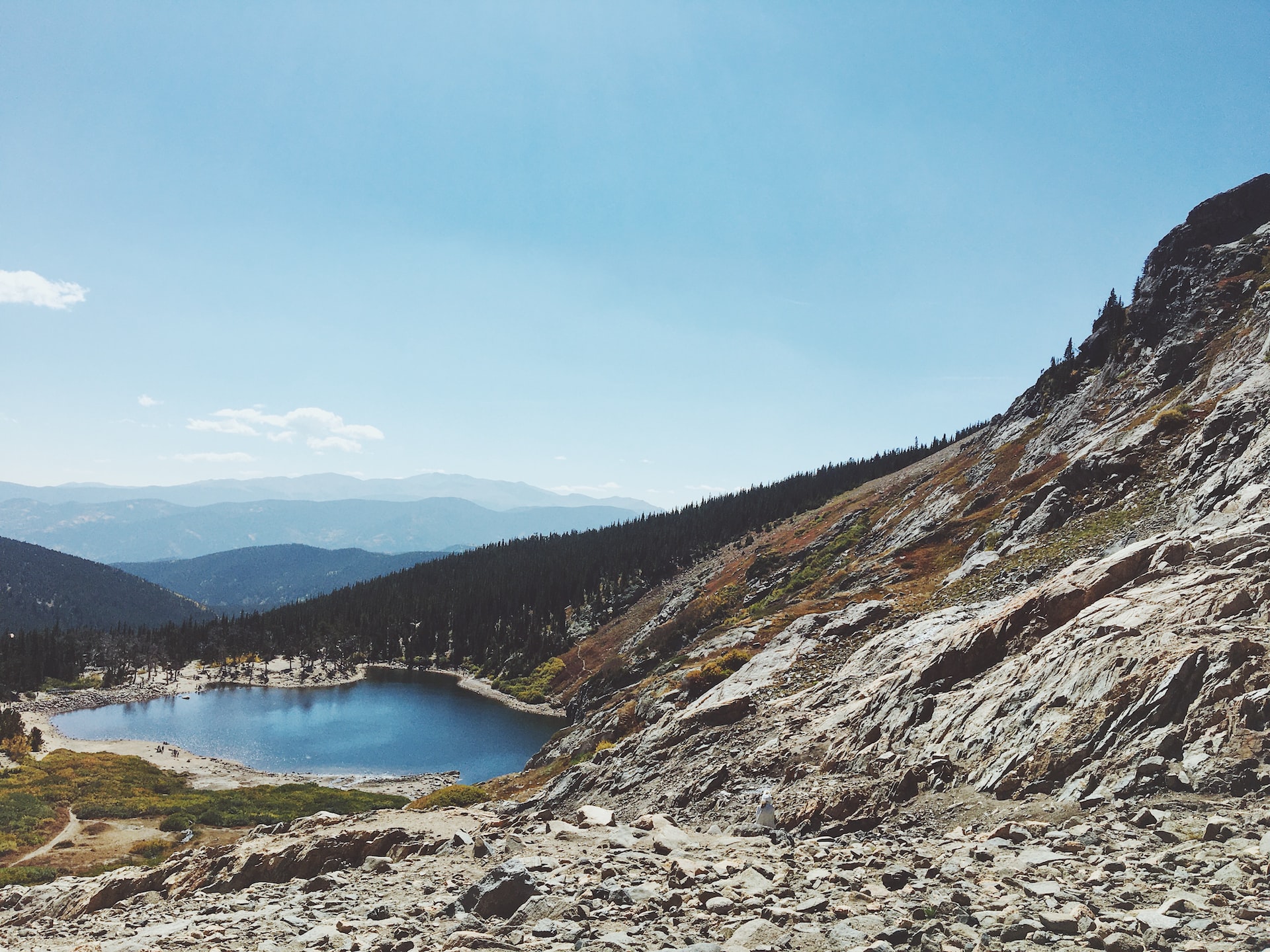 58 minutes from our central location of Breckenridge for all of our introvert kayakers we have this remote quiet place named Clear Lake. It renders an exquisite lake tucked away 9,873 feet in elevation in an enchanting everglade hideaway just above Georgetown. There are hundreds of miles for paddlers to see Colorado's fauna in action and be one with the mountains. Furthermore, the lake helps provide hydraulic power to the city of Georgetown. This place offers a spectacular outdoor adventure experience as you sail across a never-ending expanse of Sun-Glitter that touches every inch of the water's surface. This lake is a testament to the brilliance of Colorado's beauty. A top destination for anyone in the kayak crew that needs a little solitude. 
Overall, you can find a little something for everyone when looking for kayak adventures near Breckenridge. Wherever you choose to explore, just be sure to prepare for the unexpected and pack appropriately; bring sunscreen, water, and sunglasses. Most importantly, don't forget to bring a camera to capture these once-in-a-lifetime moments. 
Happy paddling! 
About the Author
This post was written by your friendly staff at Breckenridge Whitewater Rafting.